Fun with Numbers: Guest Blog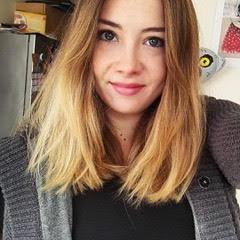 I'm Alex, and I'm currently studying for an MSc in Development, Disorders and Clinical Practice with the Psychology Department at the University of York. This summer, I will start training to become a primary school teacher with TeachFirst.
Over the past few weeks, I have completed an internship with York Cares and researchers in the Numerical Cognition Lab in the Psychology Department at the University of York. The aim of this internship was to develop a maths programme similar to the Right to Read programme that York Cares run as part of their Inspiring Minds scheme. Once the programme starts, it will see employee-volunteers visiting primary schools in York on a regular basis to play fun numeracy games with children that might need that extra bit of support. Supporting children with maths is really important as having good numeracy skills in adulthood can protect against a number of negative outcomes such as unemployment, low salary and poor health.
We wanted the content of our new programme to be grounded in scientific research and supported by educational policy, so I spent the first couple of weeks of my internship surveying all the academic literature I could find on the topic of maths difficulties and how to help children struggling with maths. I learned that many children find things like counting, arithmetic, place value and word problems difficult. So while it's important for children to practice their times tables and simple calculations, they may even need to focus on more basic understanding of magnitude and how numbers are represented by symbols.
While reviewing this research it soon became apparent that many of the available maths programmes are expensive and require specialist training of school staff. It was even more concerning to learn that there has been relatively little scientific evaluation to show that these programmes actually work well. Our solution to develop a volunteer-led maths support programme should not only save teachers time and schools money, but will also hopefully provide children with a fun way of practising what they have learned in class.
As part of this internship, I also spoke with teachers from local primary schools in York to gain a practical perspective on maths difficulties in the classroom and their ideas on which maths skills our new programme should target. The teachers were very enthusiastic about receiving support, and I was able to gain valuable insights into how the programme could run in schools. For example, some teachers identified that children were often anxious about giving wrong answers to questions. Employee-volunteers could help with this by demonstrating positive attitudes towards maths and promoting confidence in those children who might be struggling.
The next step will be to finalise and produce the programme materials, so that York Cares can begin to trial the programme in the next school year. So, if you are looking for an opportunity to volunteer and think this programme sounds like something you would enjoy, watch this space!