Guest blog, employee-volunteer, Aviva
'We liked the idea of doing something quite different from the things we have done in previous years which were mainly outdoors gardening type activities . When we saw this one on York Cares we thought it would be good to give it a try.
The volunteering on offer was to come and try out different craft activities and the items that are made are sold to raise funds for the charity, which provides support to people with long term mental health problems.
We went on Friday 22nd October. Our volunteer co-ordinator was called Em. She talked us through the work that they do at the Hut and then we had a go at making beeswax candles and cyanoprints, using light sensitive paper and leaves and plants from the garden, to produce unique gift wrap. The results can be seen in the photos. Some of us bought the things we had made!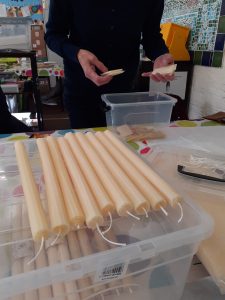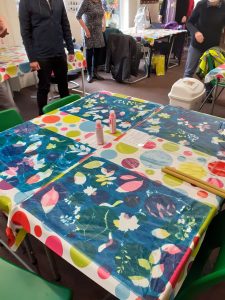 We all really enjoyed it,  and it was exciting to try something creative. Would definitely recommend this activity to other teams.'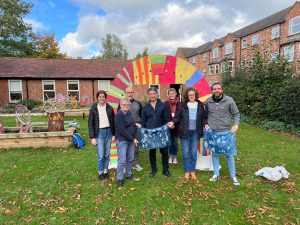 Employee-volunteer, Aviva
To find out more about The Hut and their work, visit their website.
We have lots of Team Challenge opportunities available all year round, for more information and to get involved, email us at info@yorkcares.co.uk